By Dr. Sherry Nooravi [Part 6 of 6]
Have you ever wondered how much top CEOs focus on the competition and what they do about it? You may be surprised by the five perspectives that emerged in the interviews of San Diego's Most Admired CEOs*  (as identified by the San Diego Business Journal).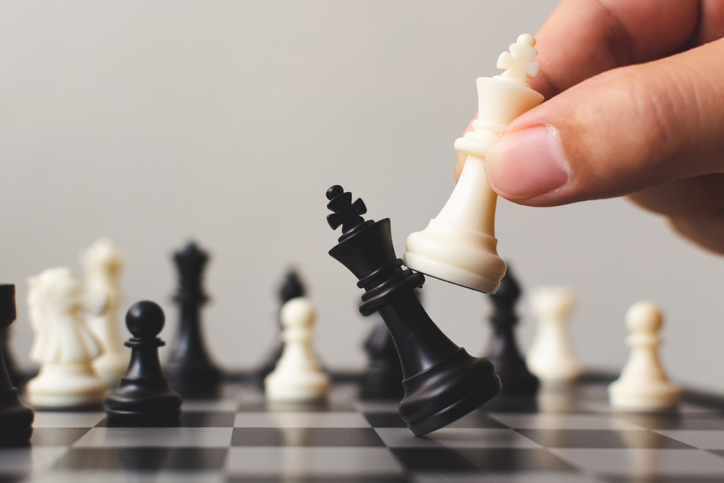 Skip It!
Understand your competition but don't be paralyzed by them. Nobody is going to get 100% of the market share. (Jim Cable, Peregrine Semiconductor Corporation)
I try not to get too hung up with what the next company is doing. We don't spend a lot of time dwelling. We've identified areas that can differentiate us from the competition in the long term…and find areas where we can go deeper than others. (Tim Caulfield, former CEO of American Internet Services)
I don't spend too much time on them. I do use it as a motivational tool for the team. (Gary Rayner, former CEO of LifeProof)
Focus on Excellence
Today's healthcare consumer is very sophisticated so you simply have to be better than the competition by having better outcomes, service and cutting-edge technology. (Larry Anderson, former CEO Tri-City Hospital)
We focus on providing quality services more than on the competition…[though] we do know who they are and what they do. (Greg Rogers, Pacific Building Group)
Embrace Them
We don't have traditional thoughts on competition. We have 32 beers on tap and 8-10 are from Stone. We are essentially promoting and selling the competition and we look at them as compatriots. (Greg Koch, Stone Brewing Company)
Engage Them
People who don't become engaged in the community and write a check are our competition. Excessive consumption is competition. I told a friend who bought a 55-foot boat that if he'd bought a 50-foot boat he could have sent 10 kids to college for four years. Of course I'm no longer invited on his boat. (Bob Kelly, San Diego Foundation)
Stick to your Fundamentals
When we've made mistakes as a company, it's when we've gotten away from our fundamentals of what we do well. We are good as a community bank and [can succeed] by sticking to our fundamentals, knowing where we add value and differentiate ourselves. (Gary Cady, Torrey Pines Bank).