Believe That it Can be Done!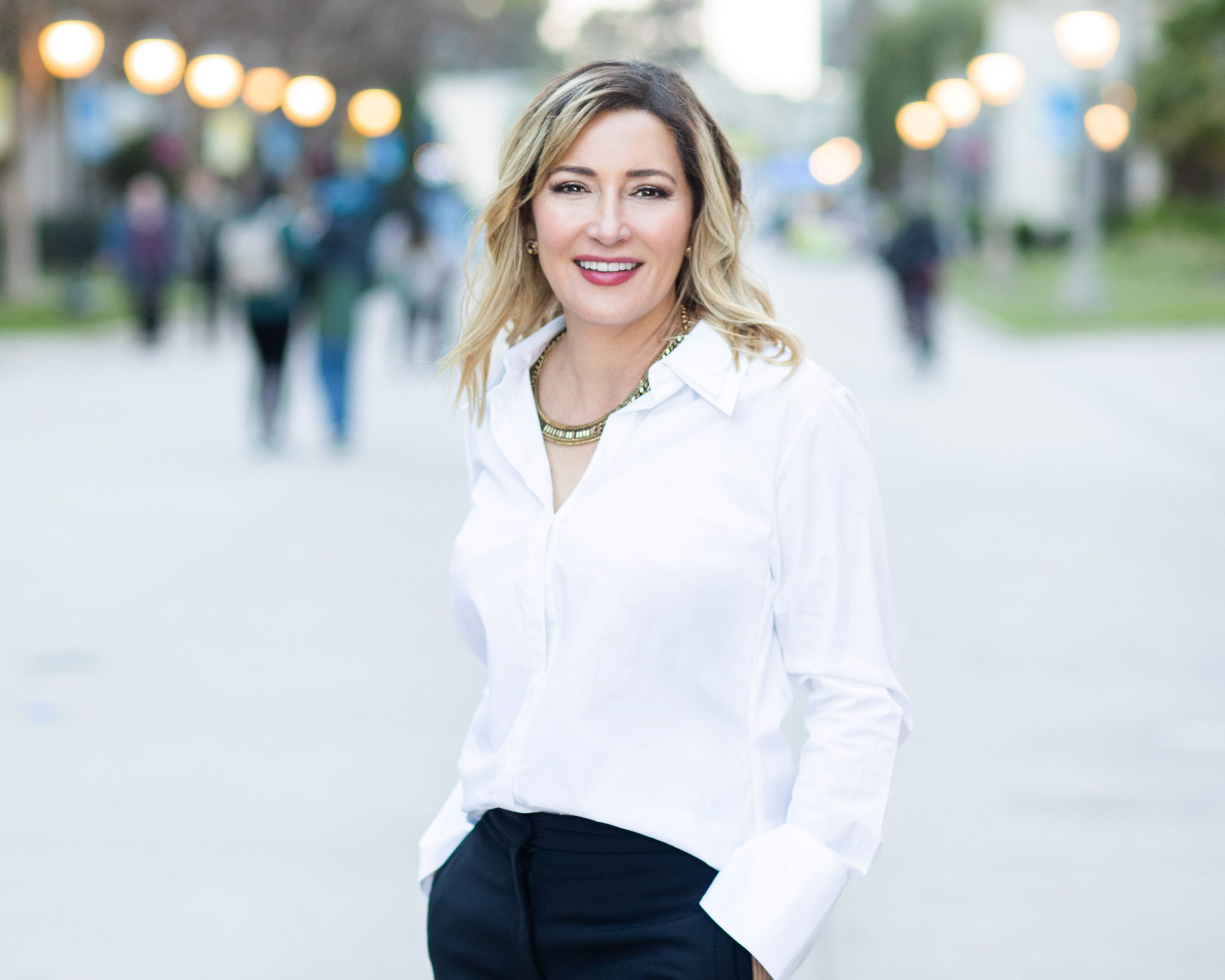 "Your company, your teams and your leaders have so much more potential than you realize. More wisdom, more power, more resilience, more grace. Strategy Meets Performance will help you reach your vision by tapping into the deep roots of your capability" ― Dr. Shahrzad Nooravi
We look forward to helping you find the solutions to reach your full potential. Contact us today!
7514 Girard Avenue, Ste 1621
La Jolla, CA 92037
Fill Out The Form Below
And a member of Strategy Meets Performace will reach out to you.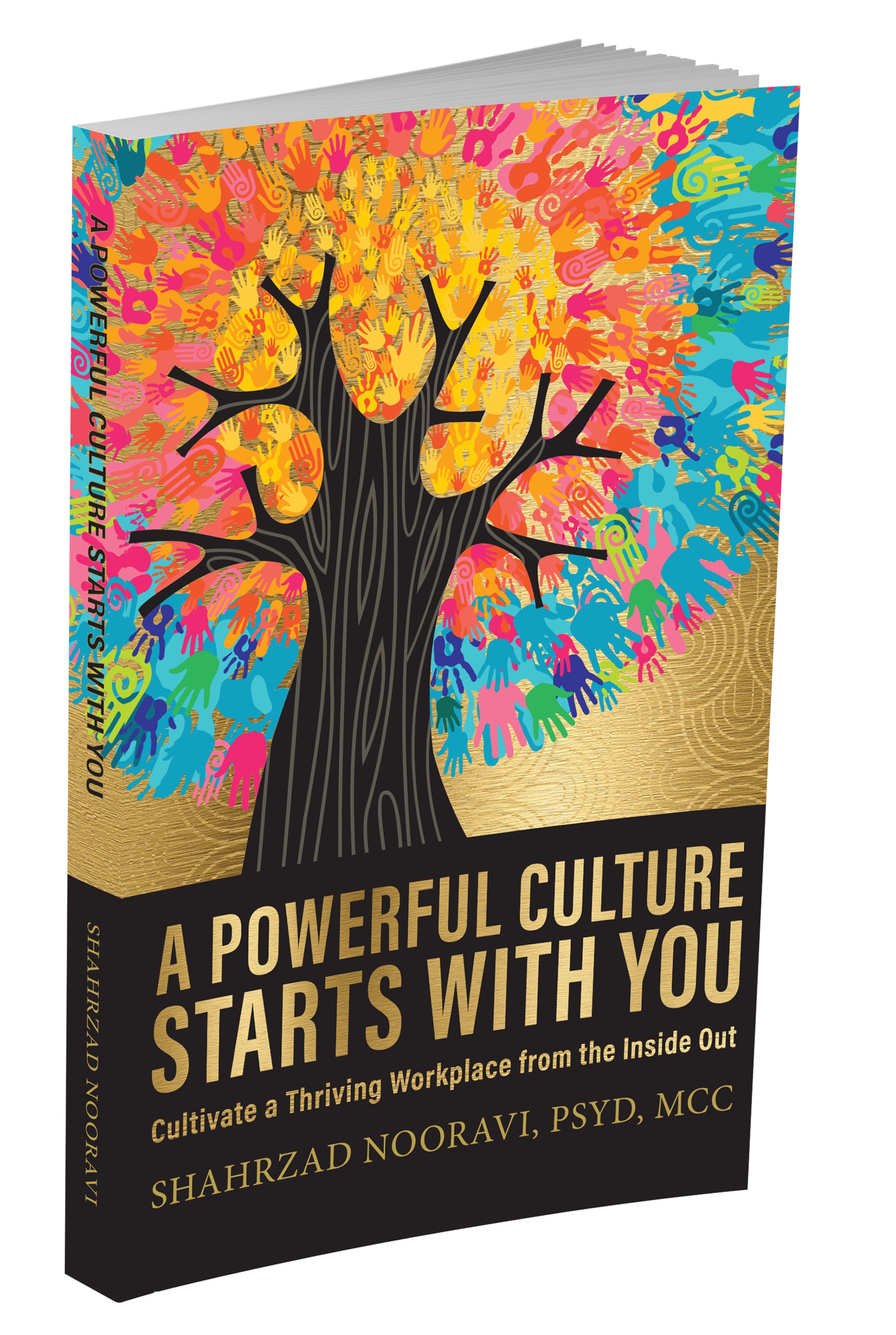 NEW BOOK!
A POWERFUL CULTURE STARTS WITH YOU
As successful CEOs devote their time and energy to growing their companies in a fast-paced world of global trade, high technology and fierce competition, the how of business—also known as an organizational culture—can be neglected. The repercussions include losing your most talented people, damaging your reputation, and wreaking havoc on company growth.
"An evolutionary leadership book that guides the reader toward holistic thinking and authentic being." – Jan Phillips, author of The Art of Original Thinking—The Making of a Thought Leader.
Testimonials
Insight from Empowered Clients.
"‪Dr. Nooravi recently presented to my community of over 30 CEOs and executives. I invited Shahrzad to speak because of the positive results she has brought to one of the CEOs in our peer group community on the topic of 'CEO as a Culture Architect.' This fast-paced talk provided great insight into the role the top executive plays in the formation and evolution of a company's culture. Shahrzad gave my clients substantive ideas on the actions required to build a healthy culture, one that reflects the beliefs and values of the executive.‪ I enthusiastically recommend Dr. Nooravi as a speaker and her firm for executives who are looking for a knowledgeable professional capable of delivering meaningful results in the area of communication, employee engagement and company culture. Shahrzad's work enables CEOs to link their strategy to their firm's operational performance.
Richard (Ric) Franzi,

Coach of CEO & Key Executive Peer Groups, Renaissance Executive Forums‬‬‬‬‬‬‬‬‬‬‬‬‬‬‬
"A few years ago, after seeing Shahrzad speak at my Vistage group, I recognized the need to step outside of my organization for some personal coaching and additional perspective. The brutally honest truths which I desired from those around me had been replaced by a sea of YES's. Everyone loves hearing a yes but without the presence of a NO, you quickly gain a false sense of security and a disconnect from reality. As the number of projects and things to do soon stacked around me I found myself overworked, overwhelmed and less effective on prioritizing life from top to bottom. In my time working with Shahrzad over the past year, we developed a personalized strategy that worked for both my business and life. The power of no quickly transformed into opportunities of yes and less important projects and tasks were replaced by those satisfying the greatest outcome. Her Essentialist approach and "Strategy Meets Performance" methodology complemented with her love for people makes any experience working with Shahrzad substantial."
Travis Becktel,

Vistage Member and General Manager, Southern Counties Lubricants
"Shahrzad recently delivered a fantastic presentation for the PMI San Diego chapter. The topic of the presentation was how to engage teams to produce great results. Since the audience was a group of Project Mangers, this skill is critical to success. She was able to quickly engage the audience and keep them engaged (where other presenters have been challenged). The participants understood the information delivered and put this knowledge into practice with targeted exercises. Shahrzad used her warm personality, clear communication and collaborative approach to encourage "audience participation." Several participants told me it was a great presentation! I would definitely recommend Shahrzad to anybody who wants to improve team productivity!"
David Mahler,

VP, Business Technology Strategy Consultant‬‬‬‬‬
"Shahrzad is an excellent resource for organizational and cultural development and management. She is an informative and engaging speaker – she addressed a human resources forum that I chair and received rave reviews (and an invitation back) from the HR executives in attendance."
Thomas Ingrassia,

Attorney & Owner at Pettit Kohn Ingrassia & Lutz PC
"When I had Shahrzad speak with my Vistage group, she got my members talking about organizational culture in an interactive and engaging way. She challenged the group on their current thought processes on culture and helped them open up and expand their thinking to explore new options. She also leaves them with accountability action steps to follow up on. The nice part is that she is very knowledgeable and very approachable. I would recommend her for any CEO or Key group who wants to take on a big topic like company culture and break it down into a practical action plan."
Patty Vogan,

Chair, Vistage Worldwide
"Dr. Shahrzad Nooravi was very kind to come and present to my peer CEO groups. Shahrzad presented a very informed workshop on how to link strategy and employee performance while creating a culture of accountability. I highly recommend Shahrzad to CEO's of small to medium-sized companies."
Ron Fenland,

Coach of CEO & Key Executive Peer Groups, Renaissance Executive Forums
"Shahrzad Nooravi provided my CE group with a highly engaging, informative, practical and interactive presentation. I know that at least one member found the topic of culture so integral to his success that he invited Shahrzad to work with him and assess the culture at his firm. We've already booked Shahrzad in 2017 to share her new presentation. Can't wait!"
Dave Kinnear,

Chair, Vistage Worldwide
"When I had Shahrzad speak for my members, she went above and beyond to learn about the group's successes and challenges. This ensured that her audience was engaged and that the learning was customized to their needs. Her expertise, continued original leadership research and coaching style helps members get maximum value, learning and actions. I recommend that any Chair who wants their members to learn practical tips for building high energy, motivating and successful culture have Shahrzad speak for their group and I look forward to having her speak for my groups again."
Michele Jewett,

Chair, Vistage Worldwide
"I've experienced the power of Dr. Shahrzad Nooravi's work in forum and small group settings. She creates an excellent collaborative learning environment and empowers participants through her approachable style. With a mastery of topics from personality styles to employer branding and millennial integration, she can guide executive teams to fulfill their cultural vision through intentional change. If you desire to become an employer of choice, Shahrzad will provide the expert counsel you seek."
Heidi Saulsbury,

SHRM-SCP
"I've experienced the power of Dr. Shahrzad Nooravi's work in a forum and small group settings. She creates an excellent collaborative learning environment and empowers participants through her approachable style. If you desire to become an employer of choice, Shahrzad will provide the expert counsel you seek."
Heidi Saulsbury,

SHRM-SCP
"When I saw Dr. Shahrzad Nooravi speak at my Vistage group last year, I was impressed by her knowledge of company culture and I recognized that our growing company needed to have more alignment at the senior level as well as a better sense of what was working in our culture and what could be improved. Shahrzad helped us do both of these things and as a result, we have made some positive changes that are strengthening our company and culture. I look forward to working with her again in the near future."
Michael Curtis,

Vistage Member and EVP, Wilbur Curtis Company