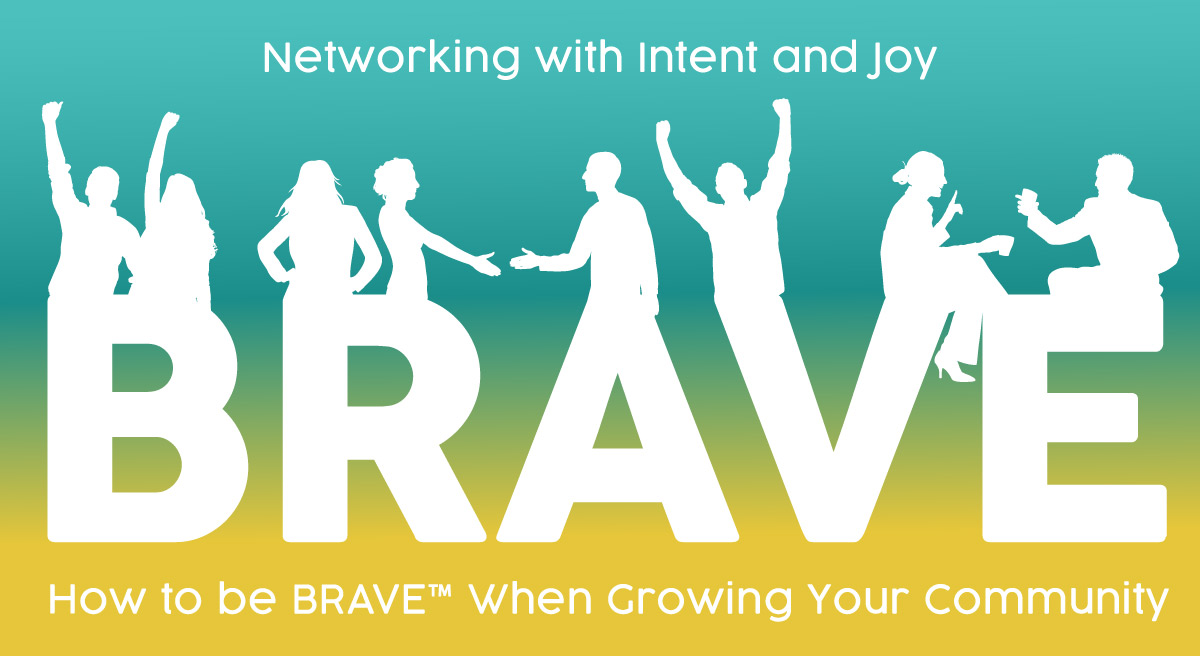 [A Five-Part Series on Building Relationships to Build Business and Community]
Read the entire B R A V E  Series
Part 5 of 5

Your "ikigai" is the point where a number of aspects come together. It is where your passion, mission, craft and calling intersect. Ikigai is a Japanese concept for "your reason to get out of bed in the morning." In French, it is called "raison d'être," or your reason for being or existing. Ikigai is a combination of the words "iki," which means life or living, and the word "kai" (pronounced as "gai"), which represents value, effect, result or usefulness.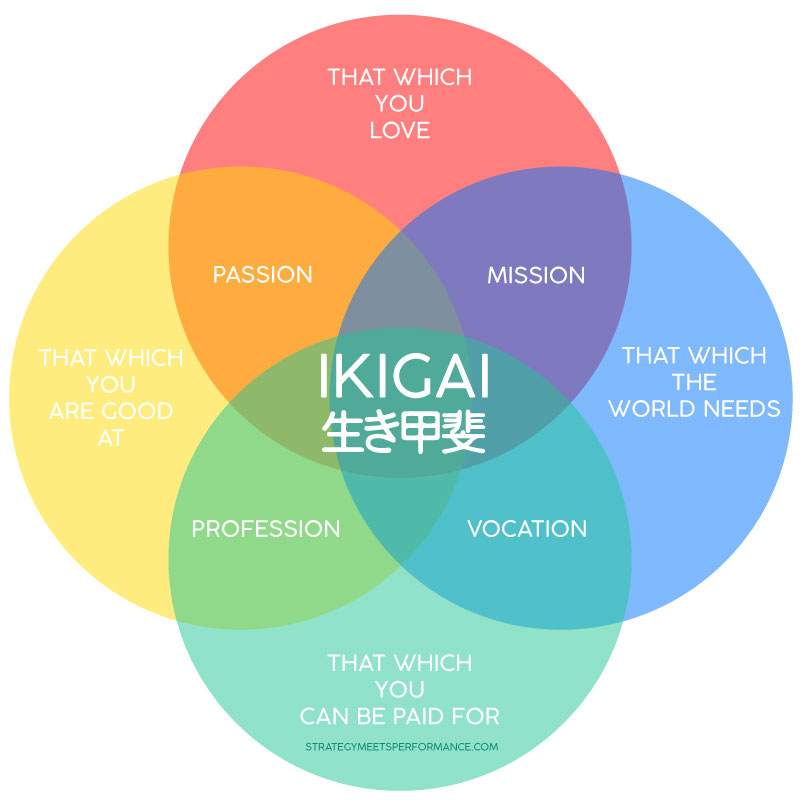 The four circles represent:
What you love
What you are good at
What the world needs
What you are/could be paid for
How does this relate to educating and inspiring your audience? First, what you create can be based on that which you love, are good at, the world needs and can serve your potential clients. Many business books share that educating your audience is a critical tool to helping them learn how they can be more effective in their areas of interest. It also gives you a natural and organic way to connect, whether you are giving a talk (in person or online), writing articles, creating videos or participating in podcasts, among the many ways to reach out.
Before you create a body of work for your audience, it is important to go through the BRAVE model.
Boldly and Strategically Connect – Serve and build community: Who is your audience and what do they want to learn about? What inspires them? What information do they need?
Reach out Regularly – In what forum can you regularly provide them with these learnings?
Abundantly and Generously Serve Others – How can you share these learnings with the world?
Valiantly Get Out of Your Comfort Zone – What new things will you have to do or create to deliver this learning?
Educate and Inspire Your Audience – Ask yourself: "How can I tell them who I am, what I value, and what I am here to do in this world? How can I get them to follow me?"
Here are some ways you can educate and inspire your audience:
Give book recommendations
Write blogs and articles
Talk about what inspires you
Work through your challenges and then help others do it
Partner with others
Host talks
Survey people to learn what is important to them
Create something new and different
Your Next Steps
Write out the following 10 sentences
What I Love
1. I am obsessed with and can't stop thinking about ______________.
2. I love quotes about _______________.
3. Friends send me books about _________________.
4. I seek research on _______________.
What I'm Good At
5. My talents lie in __________________.
6. I serve people bet when I'm _____________________.
7. I thrive when I'm ______________________.
What the World Needs
8. I believe my current and potential clients are interested in ___________________.
9. Information on __________ would make my current and potential client's lives better.
10. I've created magic with my clients when I shared __________ with them.
BRAVE is my five-step process that can support building better business relationships. But perhaps more importantly, it can help you build a community of like-minded people who will support you — and you them — in everything you do in business and beyond.